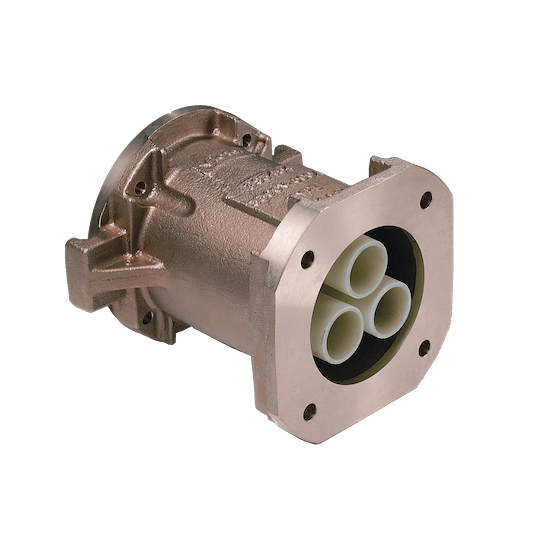 AFA33A Straight Adaptor
Flameproof Adaptor Type AFA33A
Specifically designed for use on 500A circuits up to 3300 Volts. ATEX Approved. No resin fill is required Manufactured in corrosion-resistant gunmetal. Voltage - Suitable for up to 3300 Volts. Weight - 14.0kg.
Compact size and lightweight.
Able to operate at 3300 Volts.
Simple design.
Provision for 3 contact tubes (crimped) as standard. Optional 6 pilot/auxiliary.